Are you planning on moving to the UK to live, work or study?
Order your SIM card now and get it delivered for FREE to any country in the world! As if this is not enough, all our sim cards come with £5 bonus credit!
Advantages
Giffgaff is a UK mobile phone company that runs on the O2 network. We not only offer an excellent reception all over the country but we are also convinced that we offer the best tariffs in the UK.
We understand the needs of immigrants to the UK so our aim, with our giffgaff delivery service is to distribute giffgaff sim cards to all European citizens planning on moving to the UK to live, work or study, in order to simplify their telecommunication needs and allow them to stay connected with the ones they love most as soon as they land in the country.
We offer unlimited internet, extremely cheap international calls, free calls to giffgaff and best of all, no contracts! You will only pay for what you use.
International calls
£0.04/min
£0.03/min
£0.02/min
£0.02/min
£0.02/min
£0.02/min
£0.02/min
£0.02/min
£0.02/min
Advantages
Free SIM delivery
We will send you your giffgaff SIM card for free to any country in Europe.
No contracts
With giffgaff you can forget about lengthy contracts or signing documents you don't understand.
Talk to your family and friends in your country at ridiculously cheap prices.
Free £5 credit
You will obtain £5 extra credit when you activate your SIM with a monthly plan equal or greater to £10.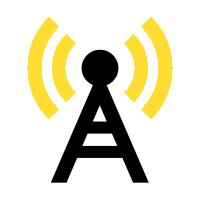 ALWAYS ON data
With ALWAYS ON, data will never run out and you will stay connected to the Internet at all times.
Free giffgaff calls
We offer free and unlimited giffgaff to giffgaff calls and texts.